PRAISE FOR PAWSTALKING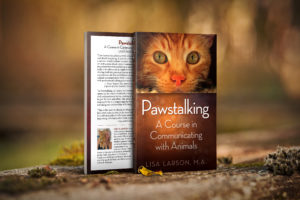 "Lisa Larson has gifted us with a book that is both highly practical and deeply inspiring. It is truly a workshop in a book, written in a manner which is down to earth while providing state-of-the-art instruction about animal communication, from clarifying important foundational theories about what animal communication really is to advanced, in-depth information about how to use it. In sharing both her personal stories as well as her astute professional experiences, she has contributed an important new book in the animal communication field. I encourage all animal lovers along with professional colleagues to read it!"—
Teresa Wagner, MS, Animal Communicator, Author of audiobook "Legacies of Love," 
Founder, The Animal Loss & Grief Support Institute
---
"In Pawstalking, A Course in Communicating with Animals, Lisa opens up the world of animal communication in succinct, logical and compassionate terms, making it accessible to anyone willing to put the time and effort. She shows the reader how critical this responsibility is in improving the lives of our pets and patients and enriching our relationship with them.
Kathy Boehme, DVM
---
"This is the most in-depth teaching of animal communication I have ever come across, at the same time readable and touching. It is full of excellent techniques and exercises that can be applied to improving communication with anyone or anything."
Serge Kahili King, Ph.D., author of "Urban Shaman."
---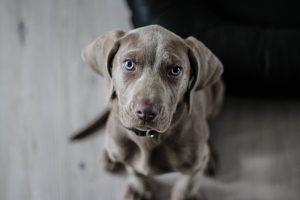 "Wow! I cried in parts, laughed in others and learned so much.  So much wisdom and value packed into these almost 300 pages. The title choice is very apt, as it is very much a step-by-step course. It isn't just an interesting book, but rather a comprehensive guide."
Krista Brown, Certified Equine Guided Facilitator/Coach; Owner and Creative Director of Wisteria Acres Wellness & Retreats
---
"Lisa Larson has written a "must read" book for anyone who aspires to become an animal communicator or anyone who wants to attain a better understanding of the relationship between humans and animals. As one of Lisa's former students, who committed, and successfully became an animal communicator, I can vouch that what she writes here is useful both as stand-alone learning, and as an adjunct to studying with her personally.  If Lisa can teach me, a former skeptical left brained empiricist/engineer how to communicate with animals, she can teach anybody."
Commander Gerald Bunch U.S.Navy (retired), author of
"Warrior to Whisperer: An Odyssey into the Quantum Field with Oscar the Cat".
---
Lisa Larson's new book is so engaging and wonderfully written! You will be able to make use of the practical, easy to use ideas — and also be delighted by the warm and entertaining stories. Don't miss this book! It is a delight!
Kay Fahlstrom, Psychic Medium, author of "Reborn a Medium."